One of the most long standing social networks in the world, the HAM radio community has continued to thrive almost unchanged long after people wrote it off as another casualty to the internet world.
Article Written By: S. Gupta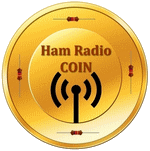 Now, putting a unique spin on the cryptocurrency movement, the community has come up with a digital coin of their own, The HamRadioCoin.
What is HamRadioCoin?
This is a digital cryptocurrency that has been designed to help promote the HAM community as a whole.  The main aim of the developers was to provide impetus to new merchants in the business as well as introduce Ham radio to a whole new generation of people.
The HAM radio network is one of the few networks that will be able to run and communicate in the event of a natural disaster like a destructive solar flare.
This is one reason that the community has included the ability to transfer coins over HAM radio itself as a way of future proofing itself against any such events.  You can find a more in depth article about this over on Crypto Coin News.
How to Mine HamRadioCoin?
There are many ways to get HAMradiocoin.  There is an option to set up some dedicated hardware configured to appropriate mining pools which allows you to mine the currency. The hardware requirements are not too demanding and allow a greater number to participate.
There are many giveaways and bounties that are on offer as the currency looks to gain a good foothold into the minds of people.
Digital wallets to store this currency and make transactions are available for most computer platforms and you can find everything you need to know by visiting the Home Page of HamRadioCoin.
How many HamRadioCoins are available to be mined?
A total of 21,000,000 coins are up for offer in the currency. This is a relatively large number for a cryptocurrency that looks to serve a niche market.  The developers hope that the use of this currency and novel method of distribution will help scale it to an audience beyond the HAM community eventually.
Can HamRadioCoins be exchanged for other digital currencies?
Yes, HAM can be used to buy other digital currencies (alt coins/cryptocurrency) on a number of exchanges.
HAM is listed on bleutrade.com, cryptex.biz, cryptoine.com, btc-market.org and allcrypt.com.  The process is as simple as signing up for a particular exchange and then transferring a part of your HAMradiocoins from your personal wallet to be sold or exchanged.
HamRadioCoins in space?
This is one of the things where HAM has received a fair amount of press.
Ham radios can be used to transfer these coins from earth into space and back.  The developers have stated that transfer via satellite is one of their next major goals.
Update from HamRadioCoin Developers:
"The satellite transaction is on our to do list, but a moon bounce will most likely happen first in the spring of 2015.

We are working on a collaboration for the satellite transaction since we don't have our own satellite we are seeking collaboration with either one of the existing HAMsat's or even the ISS International space station.

For additional information about EME or moon bounce see:
Coin Price Stability
Having a stable and widely distributed coin is sure to give the HAM community a boost as well as bring on board new merchants which accept it as a valid tender.
News And Updates
You can find HamRadioCoin news and updates at their forum: http://www.hamradiocoin.com/talk/
We also published an interview (January 2015) with the developers at the following link: http://cryptolix.com/hamradiocoin-interview-with-developers/
NOTE:
The HamRadioCoin Developers would like to say that anyone who wants to can contact them without obligation if they have any new ideas or can help in further development of the currency.  You can contact the developers using the form on This Page.