Just a short time back we interviewed one of the developers of HAM Radio Coin.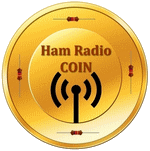 Garmin, as he likes to be called was courteous enough to provide the answers to the following questions.
The Interview Questions (and Answers)
1) Tell us who you are and how you are involved with HAMRadioCoin?
We are a private group of amateur radio operators, six are in Italy and one in the US. Our radio call signs: IZ4WNA, IZ4WNP, IZ4COW, IZ4TNW, IW4EIC, KM4EOM, IZ4ORO
2) Can you tell us what the "aims and ideals" of your coin are?
HamRadioCoin follows the ways of Licensed Amateur radio operators.  The silent helper in the background that nobody sees.

Yet when a disaster occurs, whatever it may be, HAM's are the ones that get the info in and out when others cannot.

Additionally we also aspire to bring fresh blood to the Amateur radio hobby.   Crypto and amateur radio people are both very technical in nature and HamRadioCoin will be a wonderful bridge between the two worlds by also bringing crypto to the Radio world.
3) What is the hope or "vision for the future" for your coin?
We Hope HamRadioCoin will be adopted as form of currency for worldwide Radio operators.

It can be used as a trophy type coin for radio contesting (The sport of amateur radio), as well as a potential emergency finance transport system.

Keep in mind Amateur radio gets the info in and out when others cannot. 

It could also get funds in and out when others cannot.

It's potential is as limitless as a radio wave itself and the rules that apply to radio wave use by international governing agencies.
4) Is there anything specifically different or "special" about your coin versus other coins?
When the coin wallets conceptual ideas are fully fleshed out, it should be easy to transmit or receive coins worldwide between licensed radio operators even without internet access.
Editor's Note:  January 2015.  HAMRadioCoins have been sent via HAM Radio.  See: http://www.hamradiocoin.com/talk/viewtopic.php?f=23&t=53
5) Where and How is your coin used now?
Since HamRadioCoin is in it's infancy it is used for fundraising efforts to the Worldwide Radio clubs, similar to a paypal donate button on radio club websites used today, except with much more functionality.
6) Anything else you would like to add about HAMRadioCoin?
Although the types of use for radio waves are almost limitless, and even though conceptually a full blockchain can be transmitted and received live worldwide over radio we do have to follow US and international rules/laws in how coins are sent or received over radio. This is the most difficult obstacle in the development of HamRadioCoin.
7) Okay – Thanks for your time today Garmin, and we look forward to future developments with this interesting cryptocurrency.
Updates
The section below is for additional information about HAM which may include media and marketing.
Editor's Note:  (as noted above) January 2015.  HAMRadioCoins have been sent via HAM Radio.  See: http://www.hamradiocoin.com/talk/viewtopic.php?f=23&t=53