We've seen plenty of alt coins and different cryptocurrencies claim as one of their key precepts that they intend to be "the coin" that is going to "Take Cryptocurrency To The Masses".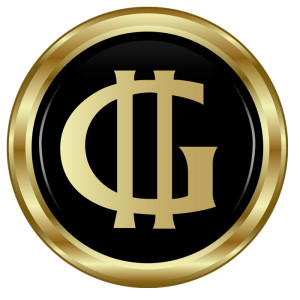 That's all well and good – it sounds good – it's a lofty goal, but most of these coins have no clue as to how to go about doing that.
Gcoin To The Masses?
Here at Cryptolix.com we've said in the past that the coin(s) that make it the easiest for people to acquire (and then use for something) are the ones that will find the fastest adoption.   We did an interview with the main Gcoin developer back in late 2014 – See: http://cryptolix.com/what-is-gcoin/
We also had a follow up interview in June 2016 with the main Gcoin developer…  see here.
We have the latest facts in a 2017 article published here.
Mobile Gaming With Gcoin
For all of those who have been "into" or at least following Bitcoin and the The rise of the cryptocurrencies for the last couple of years it is often difficult to believe that "the majority" have no clue about what is going on in this realm.
It only makes sense (to us here at Cryptolix anyway) that the alt coins (such as Gcoin) that incorporate Gaming/Gaming apps are the coins that will (eventually) be the ones that gain the most "mainstream adoption".
Mainstream Adoption?
Looking into our crystal ball we see that many people (particularly the 14 – 30 year old age bracket) will be the ones that will really start to understand what they have on their hands – but not at first.
The first thing they will discover (and already have discovered to some extent) is the fun of playing one of these new games – most often via an app on their mobile phone or tablet.
Mobile Gaming Success(es)
Just look at the success of games like Angry Birds and Flappy Bird (100's of millions of people playing).
Now just imagine a game having just a small fraction of that success, but this time people are earning not just "points", but actual tradeable, usable, and spendable cryptocurrency such as Gcoin.  (you can buy electronics, etc. with Gcoin) – see Gcoin.us (main website).
In our opinion this is one of the main areas that will truly bring on the mainstream adoption (and understanding) of the alt coins and various digital monies.
Gcoin Gaining Traction With More Press
To truly gain acceptance as a "legitimate" alt coin there needs to be people talking about it, discussing it, and most of all using it.
Seeing an alt coin developer and a growing community of users and believers behind a coin really helps – below are a couple of links to other cryptocurrency sites with Gcoin info:
https://www.cryptocoinsnews.com
What's The Price Of Gcoin?  What's It Worth?
Many will scoff at the notion that a cryptocurrency such as Gcoin could actually be worth anything.
After all, the total amount of Gcoins that will eventually be available will be 200 Billion!
The critics will say:
"It only trades on a few exchanges – and it trades for far less than 1 Satoshi – this coin isn't going anywhere!"
The truth is that the critics may be right – time will tell, but it makes sense to us that any coin that is innovating the way that Gcoin is at least has more than an even chance of becoming a great success – perhaps far greater than the majority of alt coins out there so far.
UPDATE JUNE 2017
Gcoin no longer trades at Bleutrade, but you can buy it in the Dogecoin and Litecoin markets over on Cryptopia.
The Price?
The beauty of all of this is that Gcoin is pretty much unrecognized as a potential future "mainstream" coin and anyone can currently purchase Gcoin over on Bleutrade for less than 20 cents (USD) per million coins (June 15, 2015 price) in the Gcoin/Dogecoin or Gcoin/LTC markets.
NOTE:  The above statement is no longer true – the price has risen quite a bit.  It now costs (June 2017) approximately $3/million a 15x increase in price since this article was originally written in 2014.
[we should note that you can currently spend Gcoins at the rate of 2.5 million Gcoin per Euro over at World of Electronics ]
Below is an image (and clickable link) of the Gcoin/Dogecoin chart (and market) on Bleutrade.
–
Is Is The Developer Active? Accessible?
Often times one will find that a coin takes off in price, but upon further investigation will find that the developer (and community) is not active at all, and in some cases pretty much non-existent.  In most of these cases what you are seeing is pure speculation (not necessarily a bad thing) or just simple accumulation for a future "pump-and-dump".
Gcoin Developer Is Active and Accessible
We've had several discussions with the Gcoin developer over the last year and he is always quick to respond after we contact him over on Facebook, (https://www.facebook.com/infogcoin  ) or even via Email (greg@greglab.com)
Recent Gcoin Developer Comments
We contacted Greg via Facebook chat just the other day and this is what he had to say:
Here at GCoin we're trying to find an enjoyable way for a large amount people
who are not familiar with the cryptocurrency world to join in.

We decided this time to go for a three fold attack.

The first idea was to release an arcade game that we  felt would have a wide audience which of course paid out winnings in GCoin.

Our second idea was for people to be able to personalize the game.

We allowed people to upload faces of friends or celebrities etc in order for the game to have a more  familiar and fun feel.

The third element to our plan was to hopefully include some new people via crowd funding.

We listed GCoin Bubbles (our newest game) on Indiegogo (the crowdfunding platform).

We're hoping to introduce yet again more new people into the crypto currency world through another
new door.

We'll see now how our new plan goes and spend a little time deciding what plan to look at next.
Future Gcoin Innovation(s)
There's no doubt that a coin such as Gcoin has some great upside potential and while this coin does not have a huge community behind it (yet) it does have far more innovation than many other alt coins out there.
It stands to reason that with all of the available games – mobile wallet – windows wallet – vendor acceptance – and more that this is a coin to be reckoned with in the future.
See our Previous Gcoin Article Here.  And see the June 2016 Gcoin news and updates here and see all the latest of what's going on in the Bitcointalk thread.
apps, cryptocurrency, games, Gcoin, price, trading