Dopecoin: Here to rescue the multi-billion dollar legal drug market?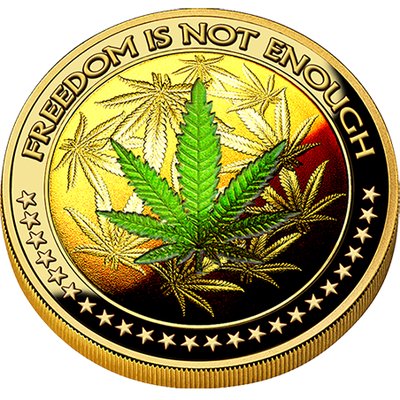 Cryptocurrencies are starting to take center stage in many different capital markets this decade. This boom can be attributed to the rise in anonymous block-chain technologies.
With multiple cryptocurrencies out there, you have to figure out which alternative is tailored to your needs.
With the entrance of Dopecoin into the market, weed enthusiasts all over the world have a found a peer-peer financial network similar to other online payment networks like Paypal and Visa that work similar to the Bitcoin technology.
Dopecoin Info
Dopecoin is a decentralized digital currency launched in 2014 and is somewhat structurally similar to the Bitcoin technology except that the Dopecoin platform provides pseudo-anonymity for its users providing fast and secure digital payments for marijuana enthusiasts globally.
It is designed in a way that no entity or person profits from the platform and therefore attracts no (or very low) transaction fees or costs. Users of Dopecoin can also use an exclusive online forum to meet and discuss matters of trade and solve any challenges in using the currency.
Like Potcoin?
If you have used Potcoin, you will be familiar with the mechanism of Dopecoin.  The main difference is that while Potcoin is designed for obtaining marijuana legally either for medical or recreational purposes, Dopecoin has no concern with the legality issues.
Though transactions are traceable, it uses a coin mixing technique that masks user coins with other user's coins providing instant laundering at the click of a button.
Just like Bitcoin and other cryptocurrencies, Dopecoin is an equally volatile currency with values fluctuating with the current global markets.  However, this is totally expected with all new digital currencies. Developers are optimistic that the size of drug markets can help stabilize the currency over time.
–
–
Merchant and Public Acceptance?
As Dopecoin commands greater presence in social media platforms, it would be to the advantage of merchants to begin accepting Dopecoins as a mode of payment. This would ultimately boost online drug sales and lead to greater profitability in the drug market.
According to Business Insider (http://www.businessinsider.com/potcoin-and-dopecoin-2014), Dopecoin is accepted in two online stores in U.S and two land-based stores in Europe. This is obviously just the beginning of the spread of Dopecoin. Soon more stores might begin to accept it having seen its advantages especially in Europe where marijuana trade laws are not entirely prohibitive.
The Dopecoin Edge In Drug Trade?
The currency is set to perform even better as it is able to bypass legality issues in marijuana prohibited regions. Most importantly, its creators and transactions are anonymous.
Inclusion to the Dopecoin community is based on invitations from existing members. The creator(s) only known as Dopey, ensured that the platform was able to protect users from legal issues across various states having learned from the experiences of the infamous Silk Road.
No Taxes?
Further, the Dopecoin also protects merchants from heavy taxes emanating from cash transactions, employee payroll matters and bankroll issues as a result of stringent federal laws. There is possibility that we might start to see an increase in the number of medical dispensaries with this flexibility in payment.
What About Legality?
The concerns over illegal drug use however, are a will o wisp for the creator as Dopey contends.  To him, the fact that Dopecoins are used in black markets and legal markets alike does not imply his indifference to drug crime.
In fact, he believes that like any other traditional currency, it is bound to be exchanged for unconventional goods but that does not make the currency evil or illegal.
Dopecoin solves the cash store problem for dispensaries and this means less heists experienced. It subtracts the over-reliance on banks as the only safe mode of money storage which of course are not as secure as they are made out to be, and as Dopey told the Huffington Post in 2014, Dopecoin was designed for the multi-billion drug market.
How To Get Started With Dopecoin
Users can get additional information by visiting Dopecoin's BitcoinTalk page.
To start using Dopecoins, you first need to open a Dopecoin wallet from the homepage just like the Paypal wallet. You will need to set up an account at http://www.bittrex.com/ where Dopecoins can be traded for Bitcoin. Further support can be obtained by contacting support@dopecoin.com via email.
Written by: Merovingian
Cryptolix Trader Notes On Dopecoin
April 14, 2017: Dopecoin has risen as much as 400% in the last month and buying interest is increasing.
Dopecoin Update May 20, 2017
After falling back from the 200 Satoshi range for a couple of weeks, Dopecoin rises another 300% +.
Cryptolix Trader feels there is still plenty of room to the upside.  This chart reminds us of what MUE did recently.
Click Here to see the Dopecoin market and price chart on Bittrex.